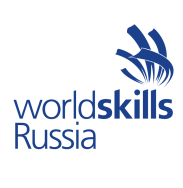 WorldSkills Russia
The Young Professionals (WorldSkills Russia) Union is the official representative of the WorldSkills movement in Russia.
Since 2013 Russia has been hosting the annual Young Professionals (WorldSkills Russia) Competition among young professionals aged 16-22 who are involved in vocational education. Students all over Russia challenge their excellence in skills such as CNC Turning, Welding, Mechatronics, Floristry, Autobody Repair, Cooking, Joinery, Web Technologies, and hundreds of other skills.
The WorldSkills Russia Union has been organizing corporate competitions for employees of industrial enterprises since 2014. Every year best employees from different corporations showcase their professional excellence at the WorldSkills Hi-Tech National Competition of cross-industry skilled professions. The event attracts employees from numerous corporations and holdings including Roscosmos, Rosatom, Rostec, Rosneft, STAN, EVRAZ, UralVagonZavod, UAC, ChelPipe Group, etc.
WorldSkills Russia is in charge of organizing professional excellence competitions which take place in every region ahead of the National Competition Final. Also, WorldSkills Russia introduces international standards and final certification for college and technical school graduates in the form of a Demonstration Exam, develops the Expert community and promotes best national and international practices in the TVET system through advanced training of teachers of vocational training, educators and directors.
Official website: www.worldskills.ru