Kazan Expo
The 45th WorldSkills Competition took place in Kazan at the Kazan Expo International Exhibition Centre.
The venue was constructed especially for WorldSkills Kazan 2019. The exhibition centre rests on a plot of 74.8 hectares near the Kazan International Airport.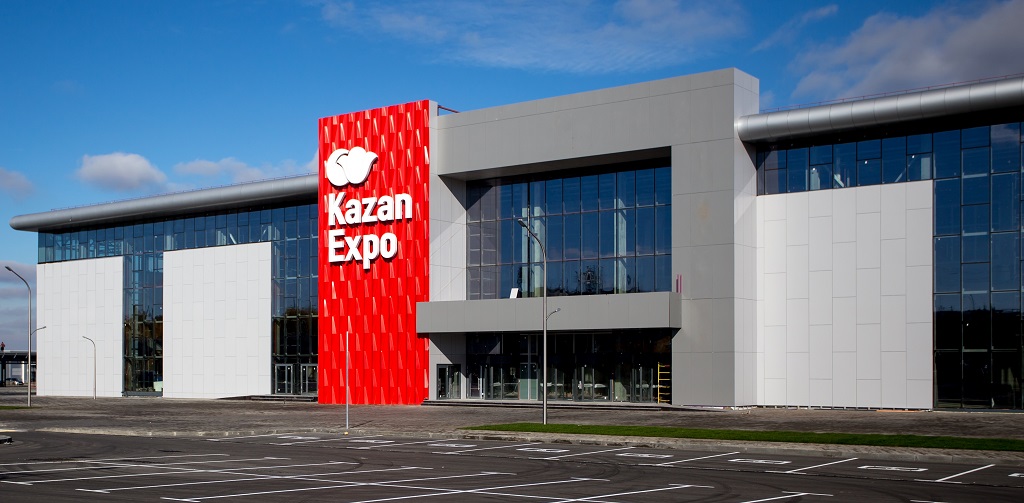 Kazan Expo is a versatile world-class exhibition centre, a modern business venue for major national and international exhibitions of various sizes and complexity, congresses, forums, and other high-profile events.
The exhibition centre's proximity to the Kazan International Airport and WorldSkills Village, where the Competitors and Experts were staying, ensured easy arrival, departure, and transfer for everyone.
Kazan Expo's infrastructure features:
three exhibition spaces totalling 26,000 m2,
modern concert hall with 3,000 seats,
35 conference halls with a capacity of 30 to 500 people,
VIP zone,
parking area,
food court,
elevated walkway connecting the exhibition centre with the airport and aeroexpress station.
Additional pavilions and temporary structures with the total space of 119,000 m2 were built at the site especially for the Competition.
Contact details
Address
1 Vystavochnaya St., Bolshie Kabany Village, Laishevsky District, Republic of Tatarstan, Russia
Telephone
+7 (843) 567-22-99
EMAIL
expooffice@kazanexpo.ru