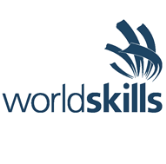 WorldSkills International
WorldSkills brings youth, industries, and educators together to give young people the chance to compete, experience, and learn how to become the best in their skill of choice.
From the traditional trades to multi-skilled technology careers in the industry and service sectors, supported by partners, industries, governments, volunteers, and educational institutions, WorldSkills is making a direct impact on raising the level of skills throughout the world.
Every two years WorldSkills hosts the Competition which attracts more than 1,300 Competitors from over 60 countries and regions. At this event, young people from all corners of the globe gather together for the chance to win a prestigious medal in their chosen skill. There are competitions in 56 skills across a wide range of industries — from joinery to floristry; hairdressing to electronics; and autobody repair to bakery.
Through international cooperation and development between industry, government, organizations, and institutions, WorldSkills promotes the benefits of and need for skilled professionals through grass-roots community projects, conferences, skill competitions, and knowledge exchange. WorldSkills show how important skills education and training is for youth, industries and society by challenging young professionals around the world to become the best in the skill of their choice.
WorldSkills is the collective voice for skills excellence and development in vocational, technological, and service oriented careers around the globe. Since 1950 WorldSkills has raised the awareness among youth, as well as their parents, teachers and employers, that the future depends on an effective skills training system. The twenty largest economies in the world are Members of WorldSkills, as are the five most populous. In all, the membership represents two-thirds of the world's population.
Official website: www.worldskills.org