WorldSkills Kazan 2019 app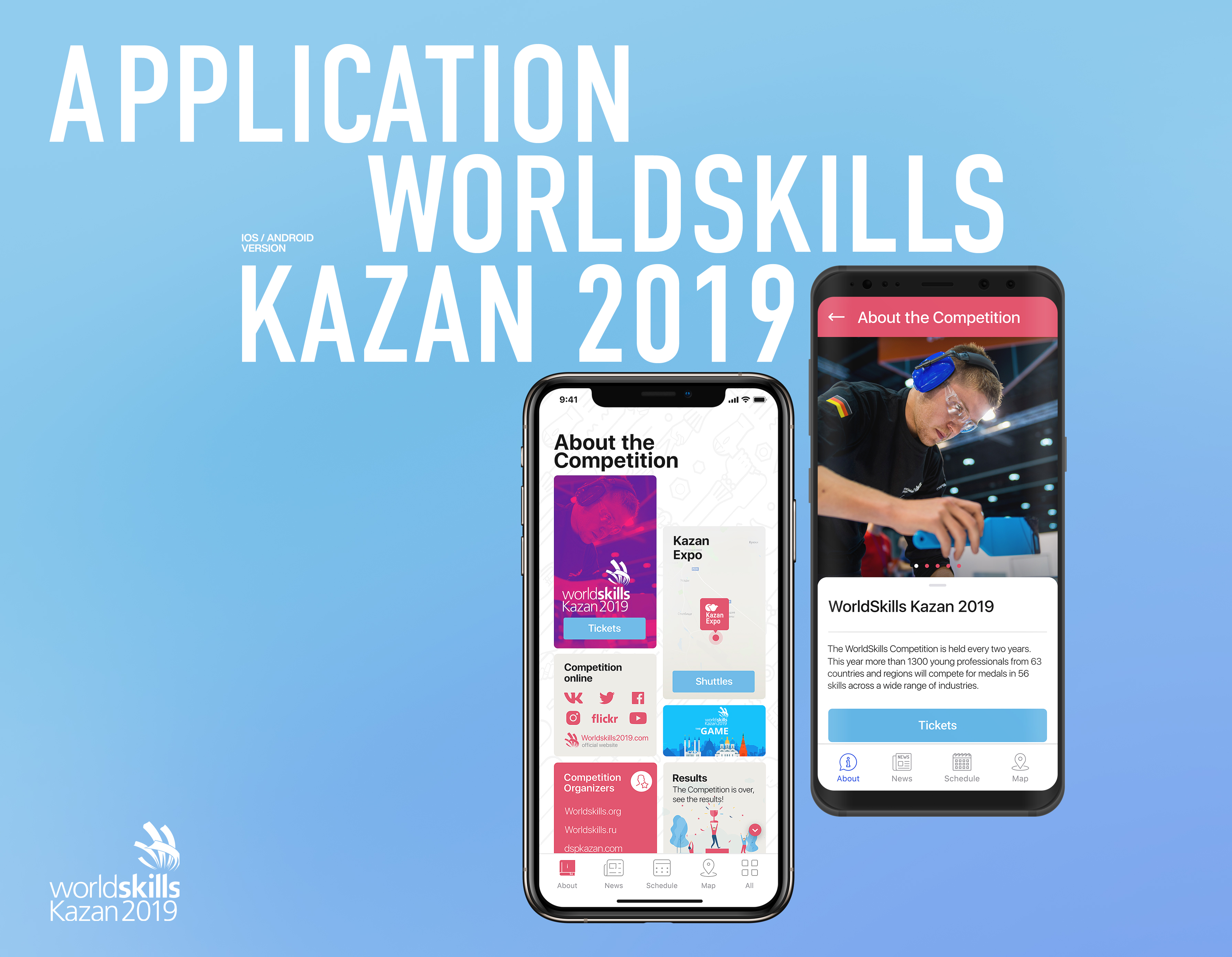 The official WorldSkills Kazan 2019 mobile application was specially developed for the 45th WorldSkills Competition. The application contained useful information for Competition visitors and was available in the Russian and English languages.
The WorldSkills Kazan 2019 app offered:
Detailed map of skill areas, exhibition booths and services;
Schedule of Competition-time events and activities;
Booking of free invitation tickets to the Kazan Expo International Exhibition Centre and purchasable tickets for the Opening Ceremony and Closing Ceremonies;
Schedule of shuttles to the Kazan Expo International Exhibition Centre and back;
Latest news and photos;
Lists of competitors and national teams;
Results that become available after their announcement during the Closing Ceremony.
The app was available on the App Store and Google Play for free.
The application was orderly updated.